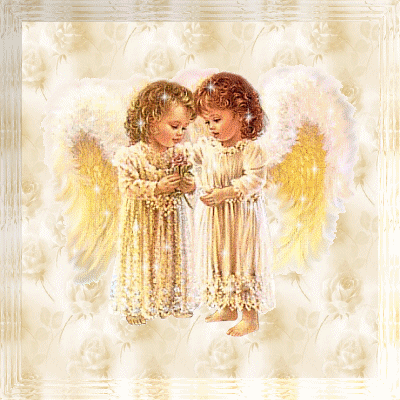 Angels In The Park
June Johnson

I saw a little angel girl
While walking through the park today.
I said to her what's your name?
And would you like to play?

She said to me have my playmates.
We play all kinds of games.
They are the angels in the park.
My friends since mommy went away.

She use to come and play with me.
So much fun we had back then.
But Jesus opened up His gates And called my mommy in.

We used to play on merry-go rounds.
To the tops of trees we' swing.
She still plays in the part with me.
But now with Angel wings.

My daddy said she can't come home.
But we can still go there.
I'll see my mommy once again And comb her golden hair.

She said have to go now.
It's getting really dark.
That was the last I saw of Angel girl Play in the park.

June Johnson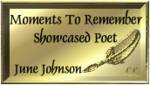 Please Visit June's Site